With one month left of summer, it can be challenging to keep coming up with new activities to keep your kids entertained. Here are 9 great DIY summer activities that will keep your children entertained day and night!
This paint is easy to make, and contains ingredients that you probably already have around the house! It's also easy to clean up; just spray with the hose when you're done.
Another easy to make driveway decorator, this frozen chalk comes with a convenient handle when made in popsicle molds!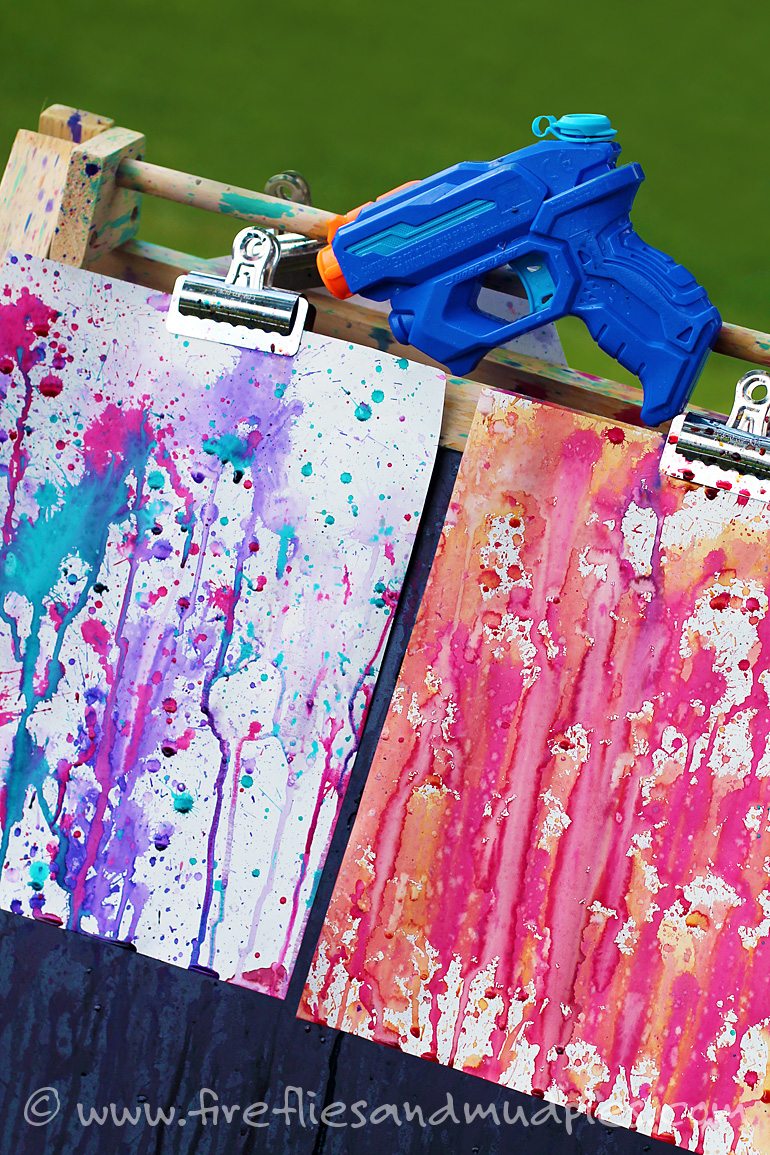 As a kid, what could be more fun than being given a squirt gun full of paint and free reign of the backyard?
Kids will love to play on this giant, squishy, floating water blob that's quick and easy to make!
What's better than bubbles? Giant bubbles. Easy to make with ingredients you probably already have!
Two-Ingredient Nutella Ice Cream
This recipe is delicious and easy enough that your kids will be able to make it with you! Perfect to cool down on a hot summer day.
Make your glow-in-the-dark pins and bowling ball by putting glow sticks inside of soda bottles and a hamster ball, and then you have a great activity for those cool, summer nights!
Combine a fun science experiment with snack-time by making s'mores outside in your own solar oven.
Instead of water, fill a kiddie pool with pillows and blankets and it's the perfect spot to watch the stars or even camp out in the backyard!